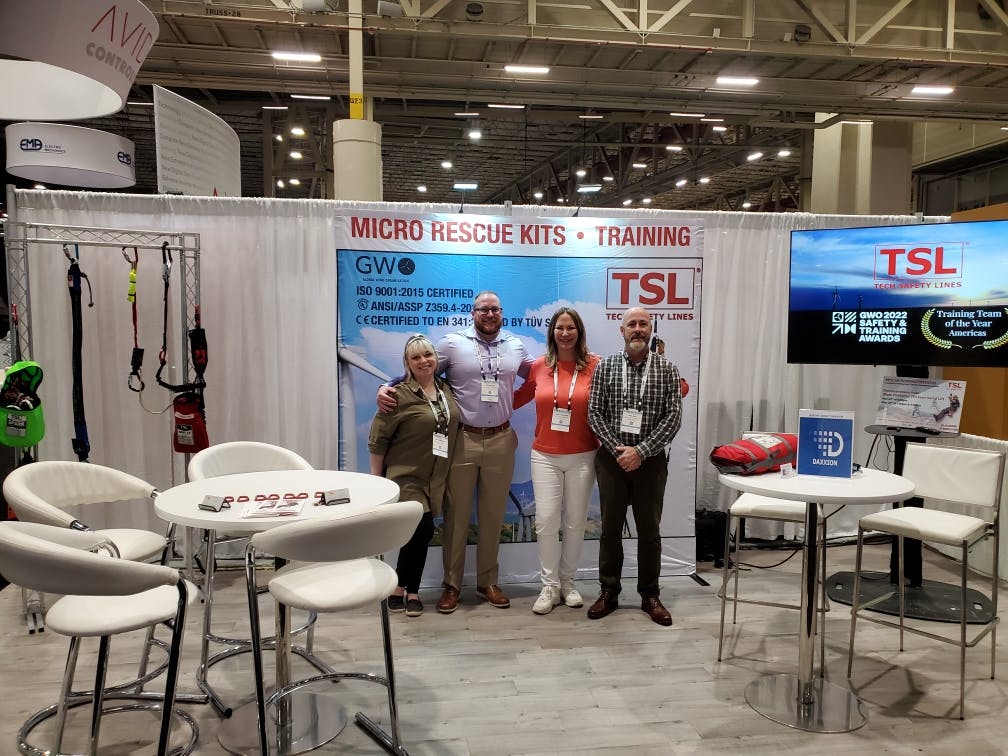 ACP Operations, Maintenance, and Safety Conference 2024
Event Name: ACP Operations, Maintenance, and Safety Conference 2024
Venue: Manchester Grand Hyatt
Address: San Diego, CA
Date(s): February 21-23, 2024
Booth: 315
Link: https://cleanpower.org/oms/
Meet with Tech Safety Lines at the American Clean Power O&M and Safety Conference 2024 to learn about self and assisted rescue training and globally certified fall protection and rescue equipment.
Come and see our latest innovations in rescue equipment for workers at height. We will also be sharing video demonstrations showcasing how to use the lightweight and simple SRK-15 (micro self-rescue kit) for evacuation, for self-rescue after a fall, and for assisted rescue.
If you would like to set up a meeting in advance, please contact us at info@techsafetylines.com.