Tech Safety Lines Facilities
Tech Safety Lines' trainers are rescue experts, bringing real-life experience to the TSL training curriculum. Students walk away with a holistic understanding of emergency environments. You gain the tools and confidence to ensure you get home safe day after day.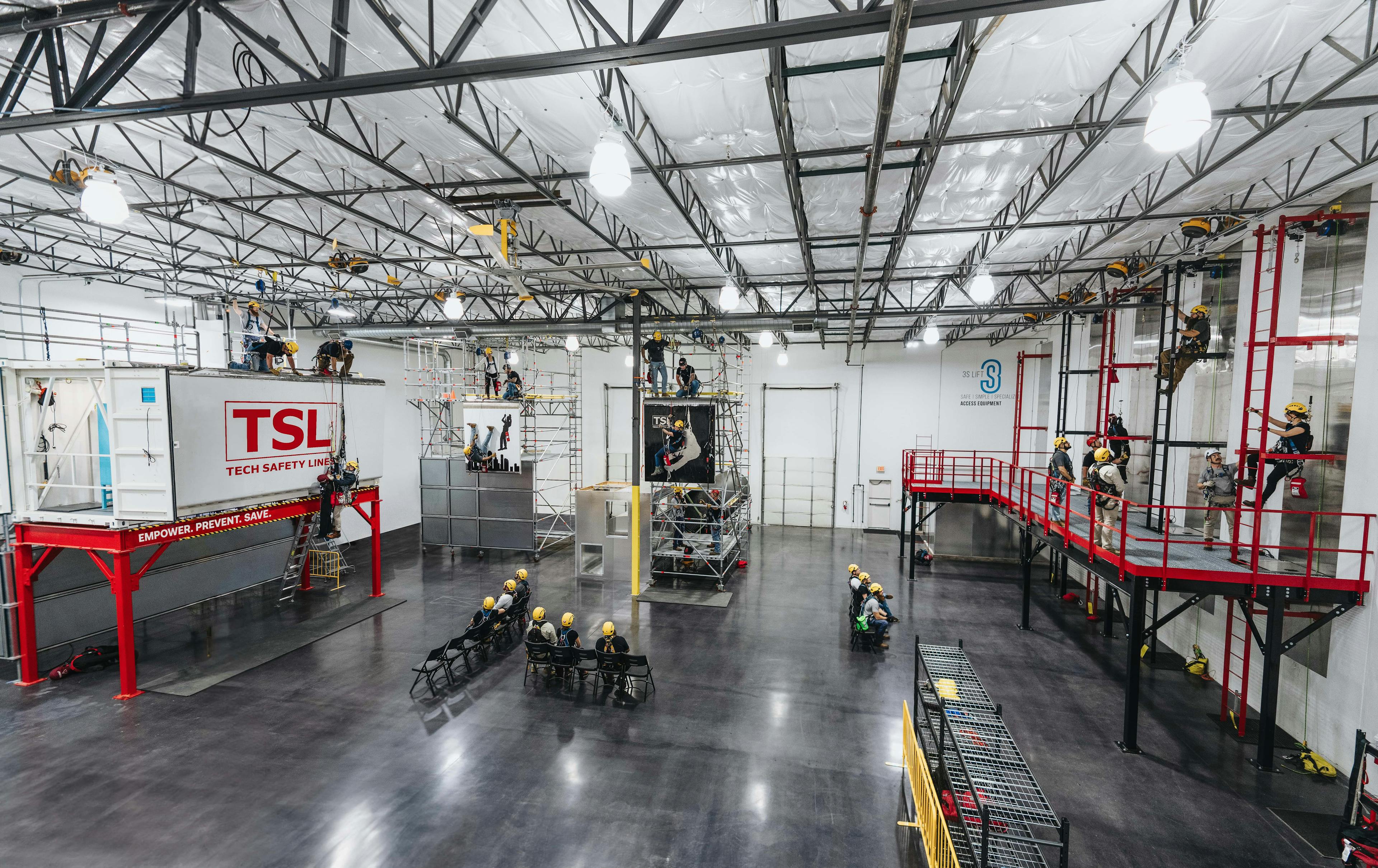 Training at TSL
In the Dallas-Fort Worth Metroplex, we have three state-of-the-art facilities with 40,000 sq. ft. of instruction space. We have developed realistic training props that allow for students to understand the hazards and challenges on the job in a realistic manner.
At TSL, you will find...
Multiple wind turbine blade sections
Mock nacelles
3S lift
The highest quality mechanical, hydraulic, and electrical equipment simulator
Multiple hubs
Many climbing structures and more
Numerous classrooms of various sizes
Our three training facilities are 20 minutes from DFW and Love Field airports. Corporate discounts for hotels nearby are available as well.  With our massive climate-controlled training space, TSL can accommodate training the industry's largest teams.
Our training services can also be done, with arrangement, on your job site anywhere in the world.
Get in contact
Blade Repair Training Center
Tour TSL's world class Blade Repair Training Center. This 10,000 sq. ft. facility includes sections of wind turbine blades, innovative technologies, and multiple classrooms dedicated to specialized tasks.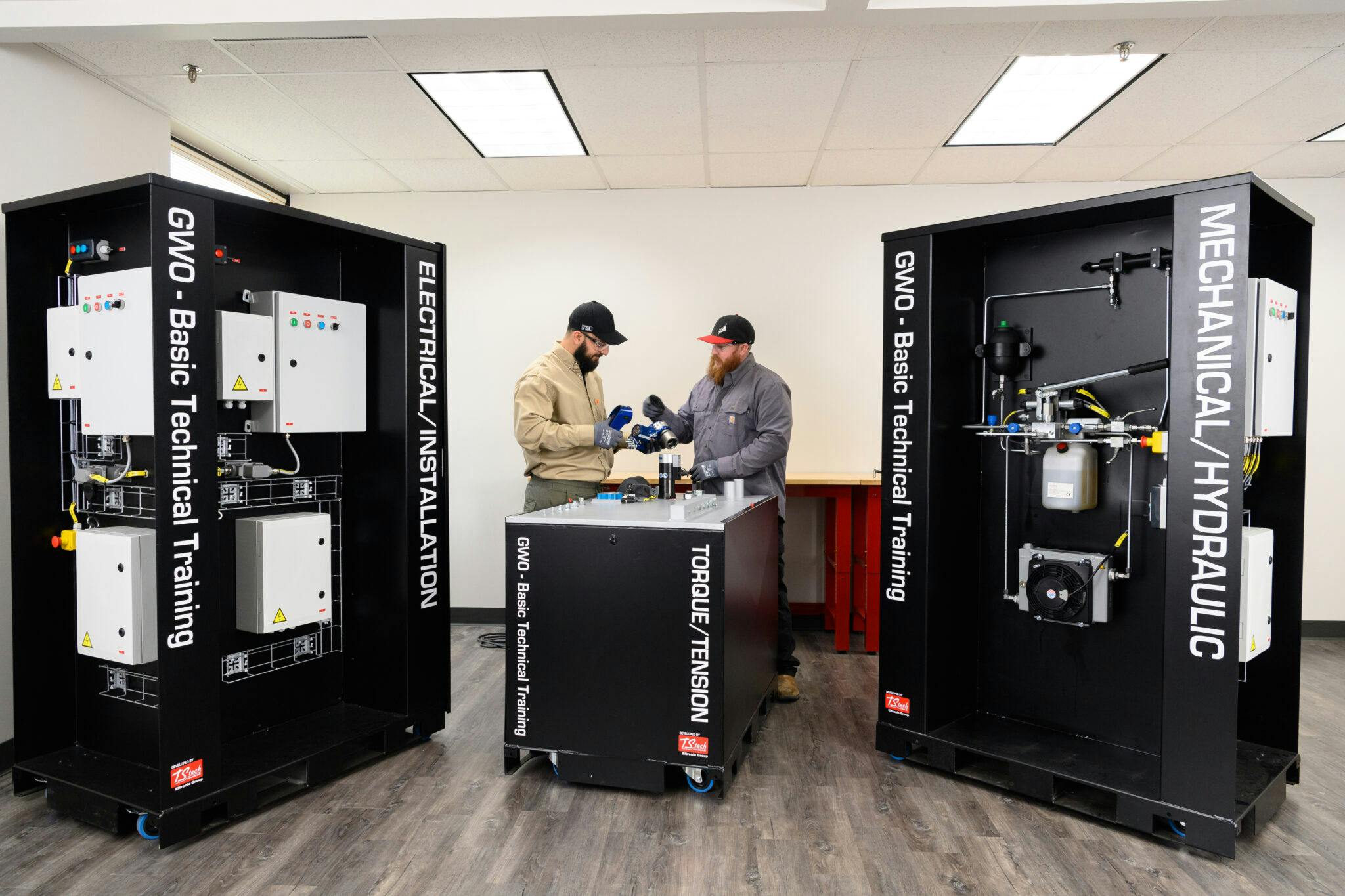 Choosing TSL As Your Training Provider
With 20 years of industry experience across 38 countries, TSL provides unmatched expertise to our partners
As an active member of American Clean Power (formerly AWEA) for more than a decade, TSL is at the front lines of the evolving standards that shape the industry 
Our trainers are firefighters, EMTs, and members of Urban Search & Rescue
Multilingual Training available
We are ISO 9001:2015 certified and a Woman Owned Small Business
Tech Safety Lines has been the go-to resource for safety expertise in the wind industry for 20 years. Providing training, equipment, and consulting to some of the largest companies in the industry, we are passionate and committed to the safety of the thousands of technicians we train every year.
Explore courses