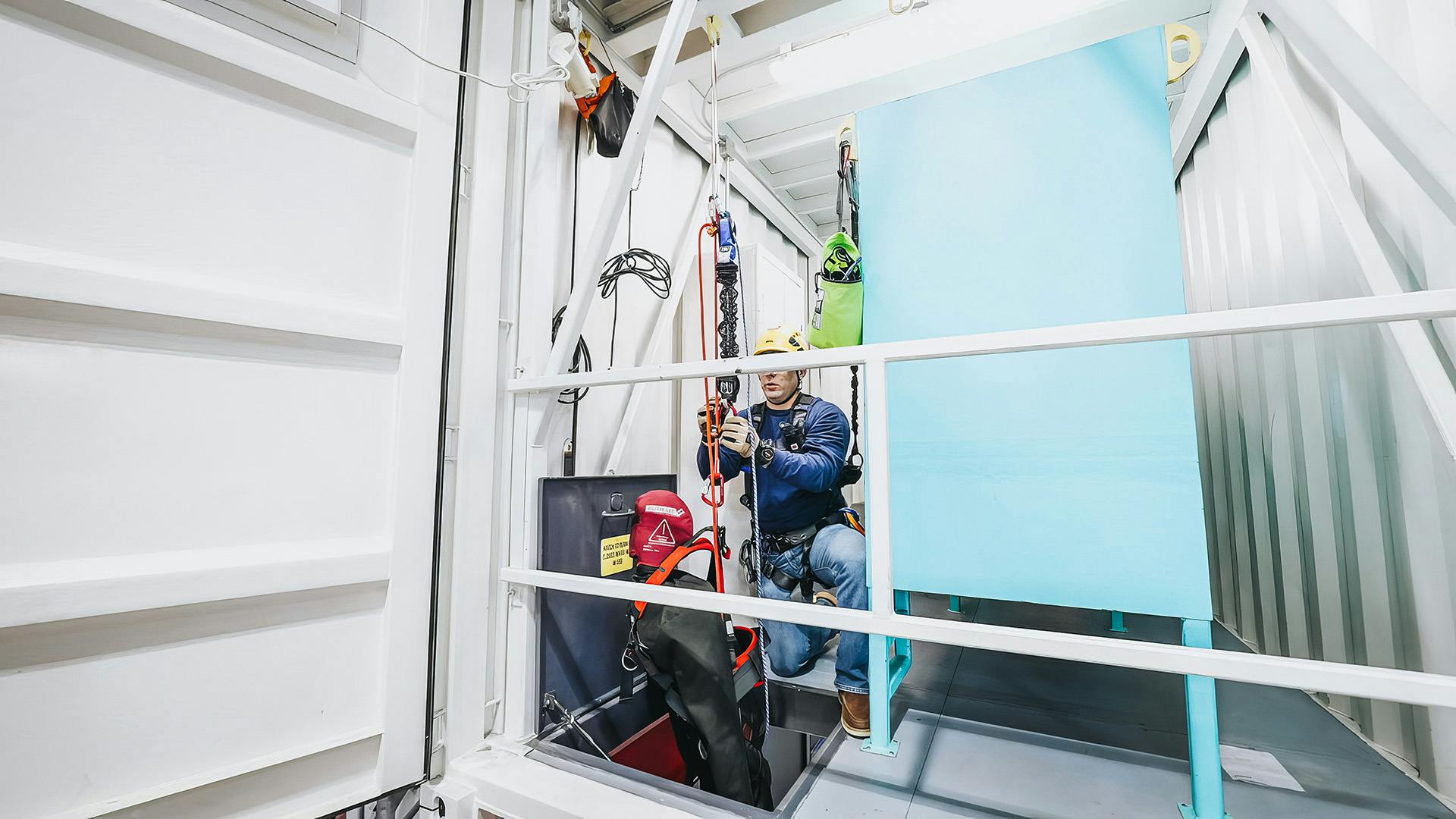 Tech Safety Lines Wins Award for Best GWO Training Program in the Americas
Tech Safety Lines 10/15/2022
Tech Safety Lines Wins Award for GWO Training Team of the Year – Americas
Dallas, Texas, 10/15/2022. 
Tech Safety Lines announced today that its GWO Training Program was named the Training Team of the Year – Americas (North & South America) at Global Wind Organisation's annual Safety & Training Awards ceremony in Copenhagen. This annual conference recognizes training providers worldwide for their skills and impact on keeping the wind energy workforce safe on-site.
Tech Safety Lines is a patented safety equipment manufacturer providing best-in-industry training programs for specialized teams working within wind, construction, utility, telecommunications, and more. TSL is located within the Dallas-Fort Worth metroplex in North Texas, a renowned green energy hub with one of the highest concentrations of corporate headquarters in the United States.
Watch TSL receive the GWO Training Team of the Year here.
"I am just so honored to be receiving this award on behalf of all of my employees and all of the wonderful trainers down in Dallas, Texas who are so dedicated to both safety and training, and to all of the hardworking individuals in this industry, thank you so much."
Tech Safety Lines' CEO, Diane Waghorne
The Training Team of the Year is a prestigious award designed to acknowledge all of the members of a training team. This award recognizes the excellence, expertise, and collaboration demonstrated by TSL's instructors, employees, and colleagues across the company.
The judges were hugely impressed with all of the entries' high quality, however, one company stood out, with the judges saying, "it's clear they're the leader, delivering high-quality training in an innovative and inclusive way that's geared to the technician's needs." 
TSL offers . These programs are designed by Global Wind Organisation to mitigate risk and ensure more efficient rescue operations. Their training modules are taught in both theoretical and practical settings for trainees to learn proper safety and emergency procedures, at height.
About TSL
From Tech Safety Lines' website: Tech Safety Lines is a global, rescue solutions provider. They educate their clients through in-depth, hands-on training. TSL offers life-saving courses provided by best-in-class teachers with real-world Technical Rescue and Urban Search & Rescue experience. Countless men & women rely on their patented equipment and training to bring them home safely.
About GWO
The Global Wind Organisation is a member-founded and owned non-profit institution, started by wind turbine manufacturers and owners/operators. GWO is dedicated to providing practical standards for injury-free work environments within the wind turbine industry. 
GWO recognized the need for standardized safety requirements in the wind turbine industry and created their first set of basic safety standards in 2012. Since then, they've expanded upon these rudimentary principles and created a number of training and safety protocols to keep workers and businesses in the wind industry informed and safe.