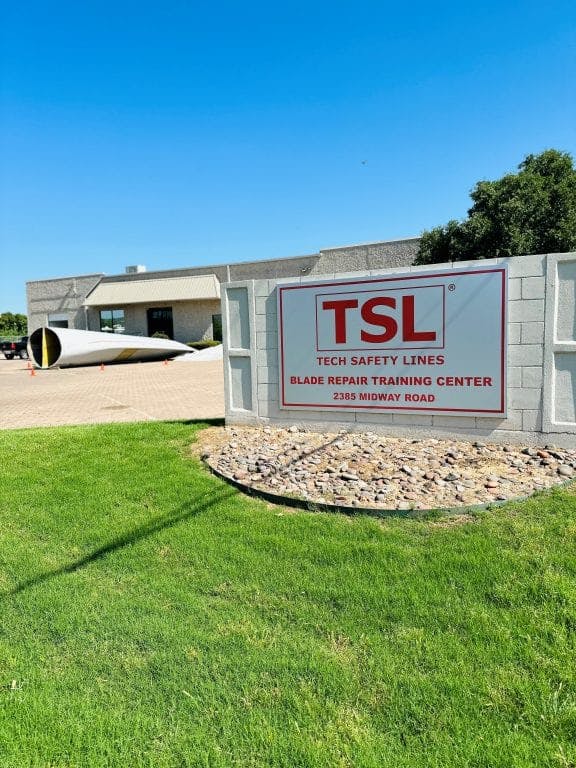 Tech Safety Lines Unveils State-of-the-Art Blade Repair Training Center
Tech Safety Lines Unveils State-of-the-Art Blade Repair Training Center, Revolutionizing Educational Opportunities for Blade Technicians
Dallas, 8/1/2023 – Tech Safety Lines, a leading provider of innovative safety solutions for the renewable energy industry, is thrilled to announce the grand opening of its brand-new Blade Repair Training Center. This cutting-edge facility is set to revolutionize educational opportunities for blade repair technicians by offering comprehensive and specialized training programs.
The Blade Repair Training Center, strategically located in Dallas, marks a significant milestone in Tech Safety Lines' commitment to advancing safety standards, enhancing skill development, and promoting sustainable wind energy practices. With an unwavering focus on elevating industry safety and standards, the center will cater to both seasoned technicians seeking to enhance their expertise and newcomers looking to embark on a rewarding career in blade repair.
"We are proud to inaugurate our Blade Repair Training Center, which showcases our dedication to fostering a safer and more proficient wind energy workforce," said Diane Waghorne, CEO of Tech Safety Lines. "As the demand for renewable energy continues to soar, it is essential to equip professionals with the necessary skills and knowledge to maintain wind turbine blades at the highest level of efficiency and safety."
The state-of-the-art training center boasts an expansive facility equipped with cutting-edge technologies, providing a simulated environment for technicians to learn and practice various blade repair techniques. Trainees will have access to hands-on experience using actual blade sections, replicating real-life scenarios and challenges they might encounter in the field.
Key features of the Blade Repair Training Center include:
Specialized Training Programs: Tailored courses designed by industry experts, covering the latest repair techniques, safety protocols, and best practices to ensure optimal blade performance.
Certified Instructors: Highly skilled and certified instructors with extensive experience in the wind energy sector will lead the training programs, offering invaluable insights and guidance.
State-of-the-Art Facilities: The center is equipped with the latest equipment and tools per industry standards, providing trainees with valuable real-world experience.
Hands-on Learning: Trainees will have the opportunity to practice repairs on full-scale or mock-up blade segments in a controlled environment, fostering practical expertise and confidence.
Compliant with Industry Standards: The training center aligns with the Global Wind Organization standards, ensuring that technicians receive top-tier instruction that meets or exceeds safety and quality guidelines.
Tech Safety Lines is committed to empowering individuals with the expertise needed to contribute to the success and sustainability of the wind energy sector. Through the Blade Repair Training Center, the company aims to bridge the skills gap and inspire a new generation of highly skilled blade repair technicians.
Current course offering includes: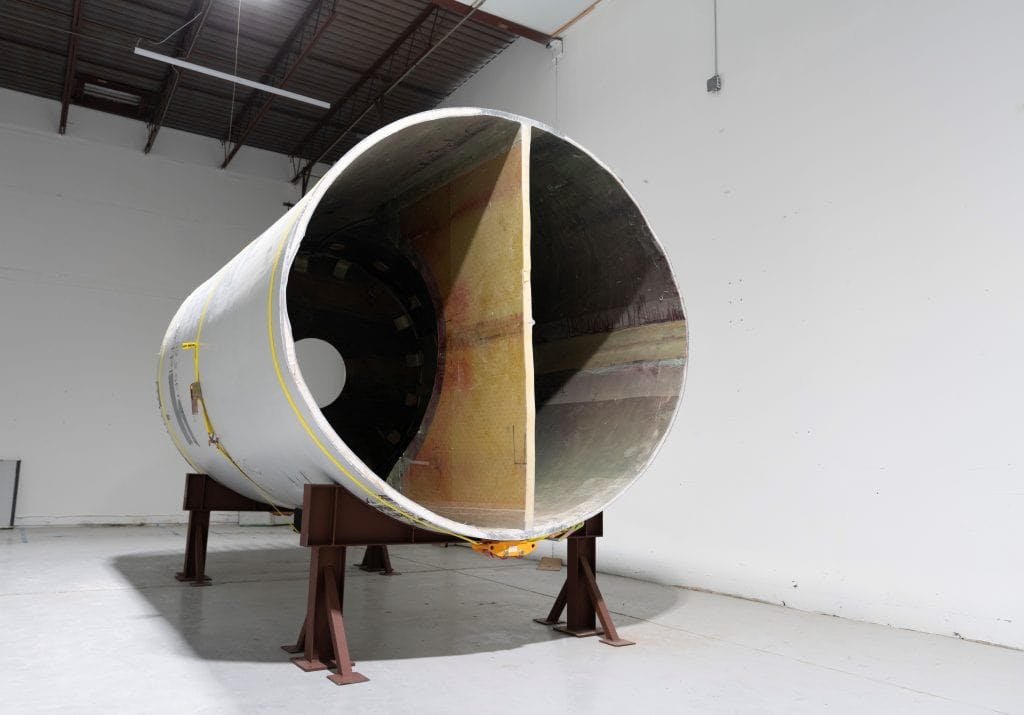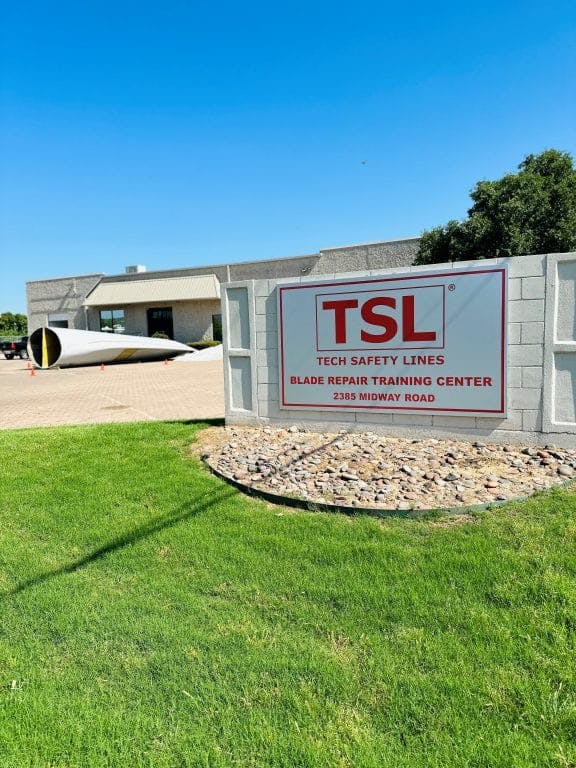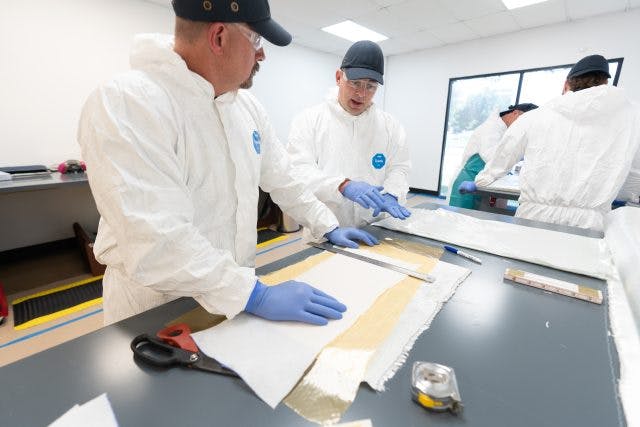 For more information about Tech Safety Lines' Blade Repair Training Center, including enrollment opportunities and course offerings, visit www.TechSafetyLines.com or contact info@techsafetylines.com.
About Tech Safety Lines: Tech Safety Lines is a leading provider of cutting-edge safety solutions and training services for the renewable energy industry. With a mission to promote safety, efficiency, and sustainability in wind energy operations, Tech Safety Lines offers a comprehensive range of services, including fall protection, rescue systems, and specialized training programs.
Media Contact: Alida Borg
Title: Global Marketing Manager
Phone: 214-987-4680
Email: alida@techsafetylines.com
Tour TSL's Blade Repair Training Center