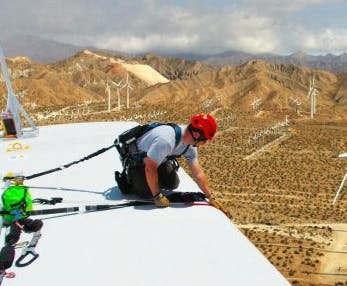 Tech Safety Lines is a GWO Certified Training Provider
Tech Safety Lines is a GWO Certified Training Provider. With more than 30,000 square feet of instruction space in Dallas, TX, we are proud to add the Global Wind Organizations training curriculum to the list of services we provide the wind industry. Tech Safety Lines offers including Basic Safety Training, Advanced Rescue Training, Basic Technical Training and Enhanced First Aid with more modules coming soon.
(video)
If you are new to Tech Safety Lines, we are a safety and rescue training provider and quality equipment manufacturer with more than 20 years of experience offering exceptional service to our partners in 35 countries worldwide.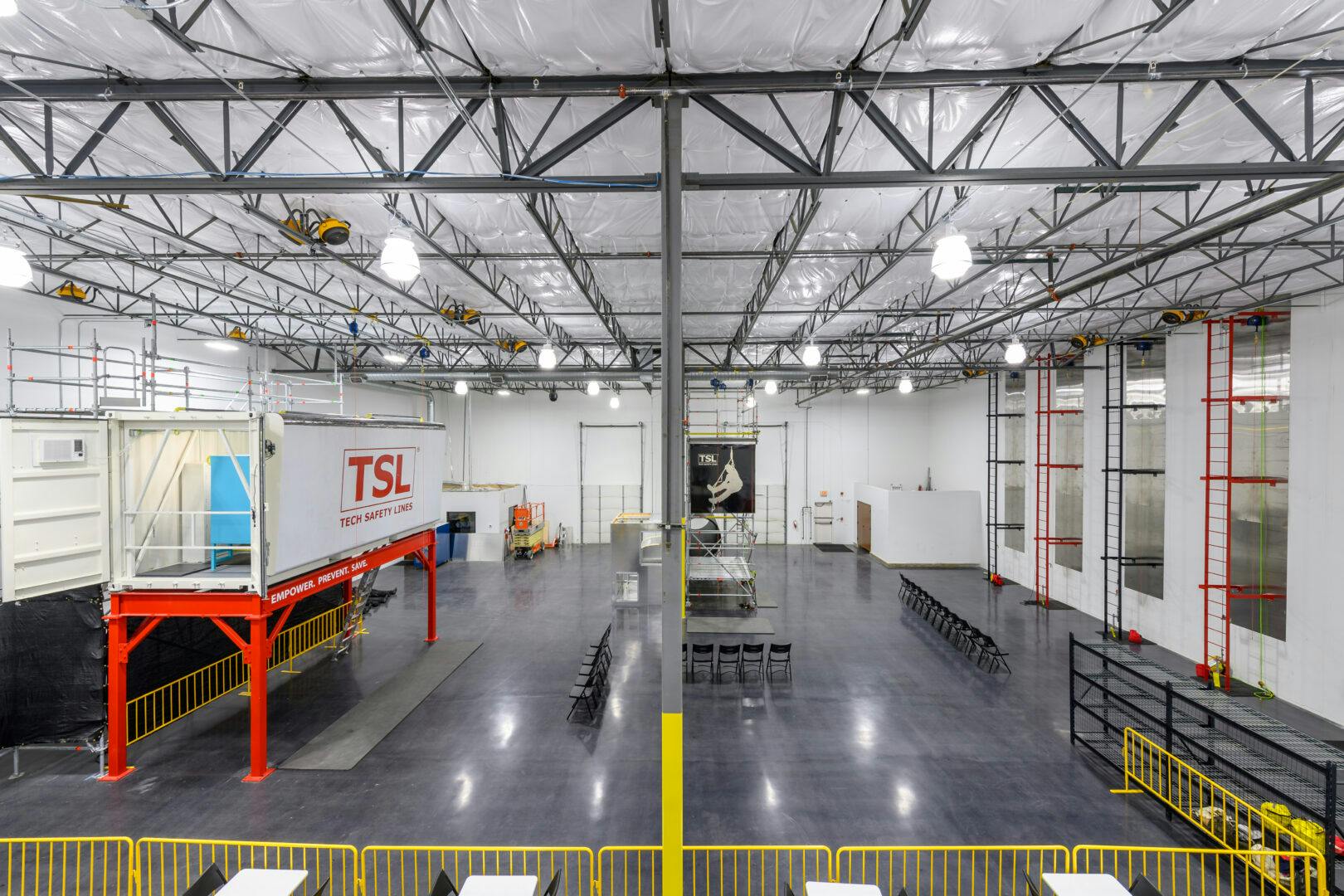 We are strong believers in 3rd party auditing and certifications. In addition to being a certified GWO Training Provider, we are an ISO 9001:2015 certified Woman Owned Small Business and our micro self-rescue equipment is certified by TÜV SÜD and Underwriters Laboratory to the ANSI and CE standards.
Tech Safety Lines' multi-lingual trainers set the bar for safety and lifesaving skills. Most of our trainers have been instructors at TSL for over a decade and they are also members of the Dallas Fire Departments Technical Rescue Team and Urban Search and Rescue. Our instructors have trained and consulted on a variety of wind turbines and structures around the world.
The combination of the training our instructors receive annually as firefighters, swift water rescue experts, trench rescue, structural collapse, emergency medical paramedics, rope rescue, confined space rescue experts, and more, along with Tech Safety Lines' internal ongoing training tailored to the wind industry, ensures that our clients are learning from the most capable instructors available.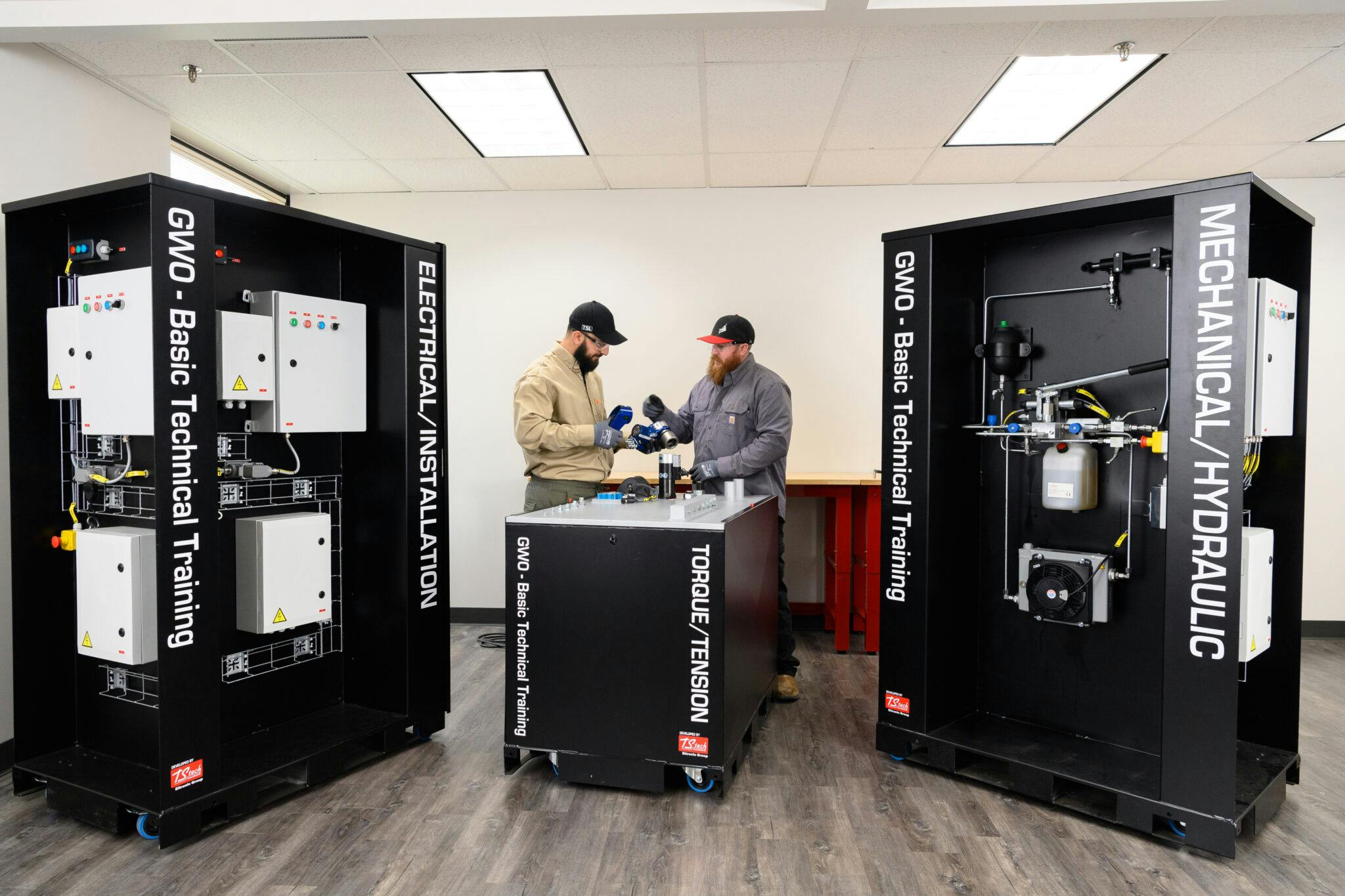 The Global Wind Organization aims to streamline the training of wind technicians globally to create a stronger and safer workforce. As GWO has expanded into the United States, Tech Safety Lines is committed to contribute to this effort. By providing GWO certified training, Tech Safety Lines gives customers a sense of comfort in terms of adherence to EHS plans and overall safety targets. The use of GWO trained personnel ensures employers that their technicians have a unified level of understanding and ability.  This assurance will increase productivity and improve quality standards.
Since our inception, 20 years ago, our mission has always been to provide our clients with exceptional and realistic safety training. We are happy to be a GWO certified training provider and look forward to supporting the wind industry together.
Interested in getting your team certified?  Learn more about Tech Safety Lines' GWO training below.